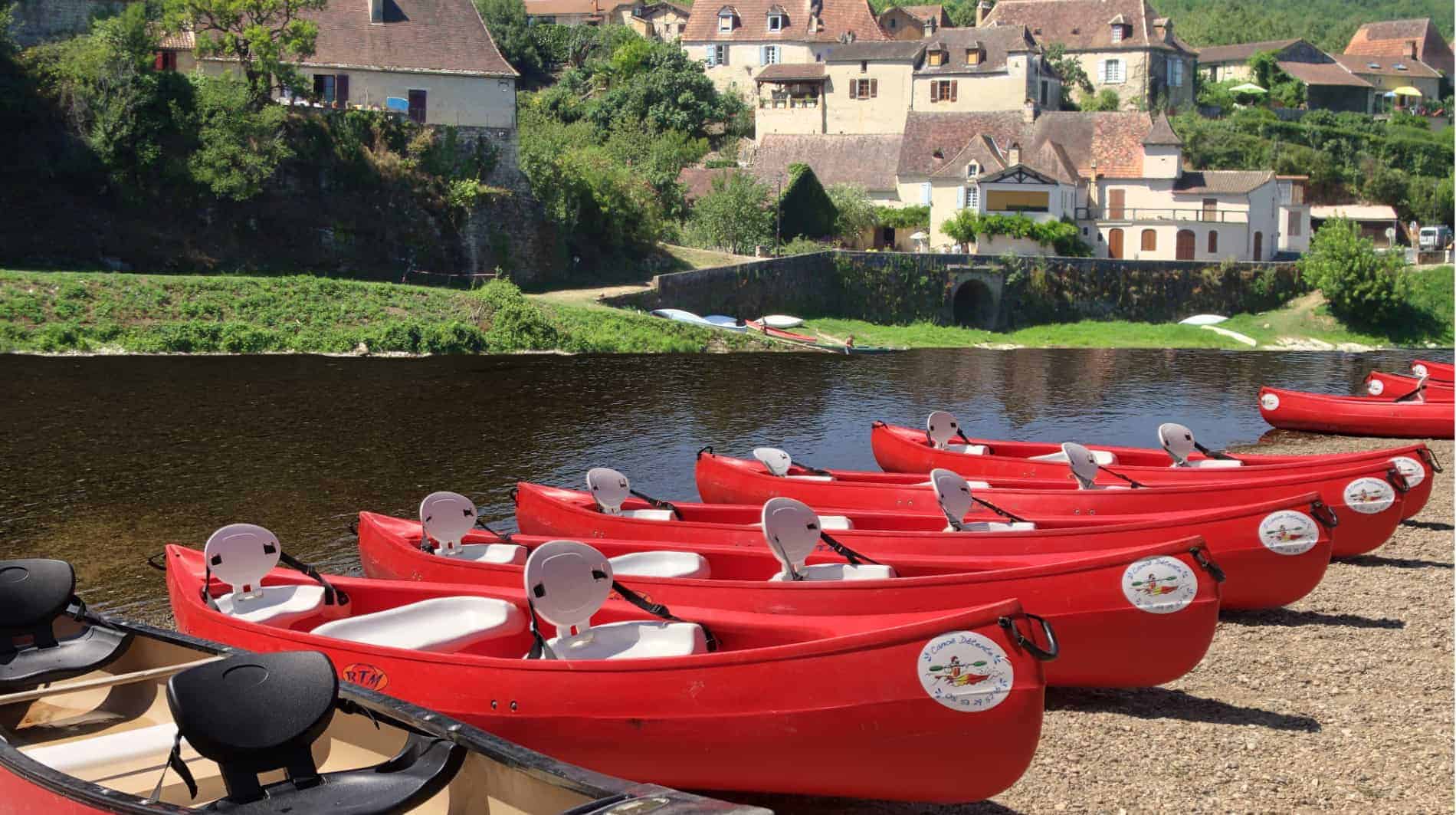 On site, you will find a restaurant - bar - brasserie, guest rooms, a refreshment bar, games for your children, a large picnic area, a beach (unsupervised swimming) of about a hundred metres (clean and maintained), part of which is shaded and grassed.
Our itineraries Canoe Detente rental Dordogne
Come and discover an original way to admire the Châteaux de la Dordogne from a different angle: when you arrive at the Port d'Enveaux, you leave your car in our shaded one-hectare car park. Then a bus will take you up the river.


To book your canoe rental
Our tariffs Canoe Detente Dordogne
All departures are by minibus from the "Canoë Détente" base at the Port d'Enveaux. Transport included in the rates. Return by Canoe to the "Canoë Détente" base where you will find your cars. Take your time, return before 7pm.
*Departure from 12:30 only out of season
To book your canoe rental